Ticket Retrieval for
TakeTours account holders

Click My Bookings
from the left menu
Click Print E-Ticket or E-Ticket Delivery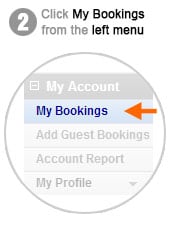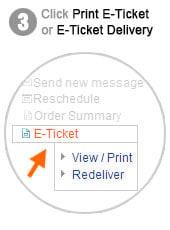 No account.

Guest Checkout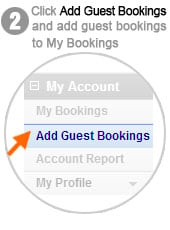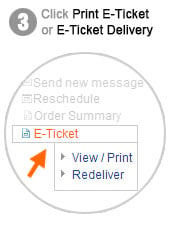 Do you know?
Once an eTicket is purchased, both the passenger name and the confirmation number (CN) are recorded in the supplier's online booking list.
Most service providers require customers to bring printed eTickets. Unfortunately, email is not always reliable due to issues such as full mailboxes, viruses and typos.
Either the purchased customer, TakeTours, or the service provider has the ability to re-deliver customer eTicket(s) online.
If you have purchased multiple tickets together, only the person shown in the customer name needs to show a valid ID.